North Georgia Audiology & Hearing Aid Center
Hearing Health Matters
Let NGA show you how to stop buying NEW hearing devices every 3-5 years with the
"New in Two Years Upgrade Program."
NGA offers a Lease/Upgrade Program that allows our patients to be fit with new devices every two to three years for monthly payments starting at $160.
Benefits of the Upgrade Program
·Our patients spend less over time and always wear the latest technology.
·Devices are always under warranty.
·Unlimited access to our "Concierge Care" services with our Doctors of Audiology.
Hearing Health Matters
Like fingerprints, no two ears are the same. Consulting a Doctor of Audiology should be your first step.
Untreated hearing loss can lead to not only a decline in hearing but also, other major health problems:
·Depression
·Anxiety
·Weakened memory
·Increased chance of falling
·Isolation in social situations
·Diminishing communication skills
·Anger & Frustration
North Georgia Audiology & Hearing Aid Center offers many choices of hearing technology depending on individual lifestyle needs. As always, our Audiologists use REAL EAR VERIFICATION measures on every patient to ensure accurate results and patient safety.
Listen to our patient testimonial!
We Are the Local Community's Leading Link to Better Hearing
Our Patients Rave About Us
We've successfully led thousands of hearing challenged patients to a more enjoyable and fulfilling life. You or a family member could be added to that number.
"My mother really enjoyed the staff and she's now able to converse with my kids! It's been a pleasure being treated here. I highly recommend them."
"Deborah, you are the BEST!! Your very thankful Patient."
"I am enjoying the hearing aids – they add immeasurably to easing my difficulties getting through each day."
"Their equipment is state of the art. EVERYTHING was explained in full detail. The diagnostic Information and explanation of what to do was excellent."
"These Lyric hearing aids have changed my life! I have your business cards in my golf bag and hand them out to my friends."
Schedule Your Life Changing Appointment
We provide diagnostic testing for hearing disorders, tinnitus (ringing in the ears), vertigo, and ear wax management. Our Doctors are trusted by many of the local primary care physicians for their referrals. We accept all major insurance plans and offer special financing with approved credit.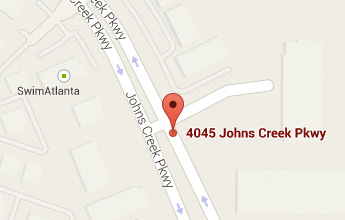 North Georgia Audiology at Johns Creek/Suwanee
4045 Johns Creek Pkwy., Suite B, Suwanee, GA 30024
770-814-1260
770-814-1261
North Georgia Audiology at Gainesville
726 South Enota Drive NE, Gainesville, GA 30501
678-971-4647
678-971-4648
North Georgia Audiology at Woodstock
280 Heritage Walk, Suite 300, Woodstock, GA 30188
770-726-8948
770-234-6977