North Georgia Audiology & Hearing Aid Center
Hearing Health Matters
Forget about what you think you know about hearing devices up to now. You will be amazed at how smart, how helpful, and how transforming better hearing can now be!
However, like fingerprints, no two ears are the same. Consulting a Doctor of Audiology should be your first step. North Georgia Audiology and Hearing Aid patients have a choice when purchasing new hearing technology - the standard 'one price – everything's included', and our revolutionary 'pay–as-you-go' price. With this option, you can choose to pay the lower price for the hearing aids only and services are billed only as needed. Depending on model selected, this could lower your up-front investment by thousands of dollars!
Listen to our patient testimonial!
We Are the Local Community's Leading Link to Better Hearing
Our Patients Rave About Us
We've successfully led thousands of hearing challenged patients to a more enjoyable and fulfilling life. You or a family member could be added to that number.
"My mother really enjoyed the staff and she's now able to converse with my kids! It's been a pleasure being treated here. I highly recommend them."
"Deborah, you are the BEST!! Your very thankful Patient."
"I am enjoying the hearing aids – they add immeasurably to easing my difficulties getting through each day."
"Their equipment is state of the art. EVERYTHING was explained in full detail. The diagnostic Information and explanation of what to do was excellent."
"These Lyric hearing aids have changed my life! I have your business cards in my golf bag and hand them out to my friends."
Schedule Your Life Changing Appointment
We provide diagnostic testing for hearing disorders, tinnitus (ringing in the ears), vertigo, and ear wax management. Our Doctors are trusted by many of the local primary care physicians for their referrals. We accept all major insurance plans and offer special financing with approved credit.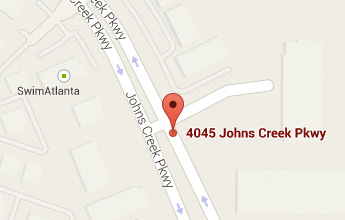 North Georgia Audiology at Johns Creek/Suwanee
4045 Johns Creek Pkwy., Suite B, Suwanee, GA 30024
770-814-1260
770-814-1261
North Georgia Audiology at Gainesville
726 South Enota Drive NE, Gainesville, GA 30501
678-971-4647
678-971-4648
North Georgia Audiology at Woodstock
280 Heritage Walk, Suite 300, Woodstock, GA 30188
770-726-8948
770-234-6977